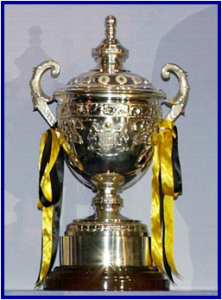 All tickets for the 85th edition of Malaysia Cup final match between Negeri Sembilan and Terengganu at the Shah Alam Stadium this Saturday will be sold at a flat rate of RM50.




Football Association of Malaysia (FAM) Local Competitions Committee chairman Datuk Hamidin Mohd Amin said the price was deemed apt as FAM had to bear several other costs concerning the final match, including payment for the stadium.




"We have also taken into consideration the capacity of the stadium which can facilitate the supporters from both teams. We have also looked into other options before fixing the ticket price," he told reporters after chairing the committee meeting here today.




Prior to this, tickets for Malaysia Cup final match held at the Bukit Jalil National Stadium were priced at RM30 for free seating and RM50 for the grandstand.(BERNAMA)


NOTE: The 2011 edition of Malaysia Cup starts on 6 September 2011 and concluded on 29 October 2011 with the final. Terengganu will face Negeri Sembilan in the Malaysia Cup final match at the Shah Alam Stadium this Saturday 29 October 2011, after they both defeated their rival teams in the second leg semi-finals last Saturday.